#24 Rudyard's Marmalade Breakfast Pale Ale No. 2
Around this time last year I brewed the first iteration of Rudyard's Marmalade Breakfast Pale Ale. I wanted a light, juicy, orange feast with which to wash down a late breakfast. Something aromatic and quaffable without the guilt of a full blown IPA. Call it a session IPA if you want, but the bitterness is not intended to be its calling card. It's more of an exploration of the citrus flavours that hops can develop on the mid-palate.
My first attempt was satisfying, if a little ordinary, and I concluded that NZ Pacifica were not going to give me what I was aiming for. The American ale yeast was also a little too neutral.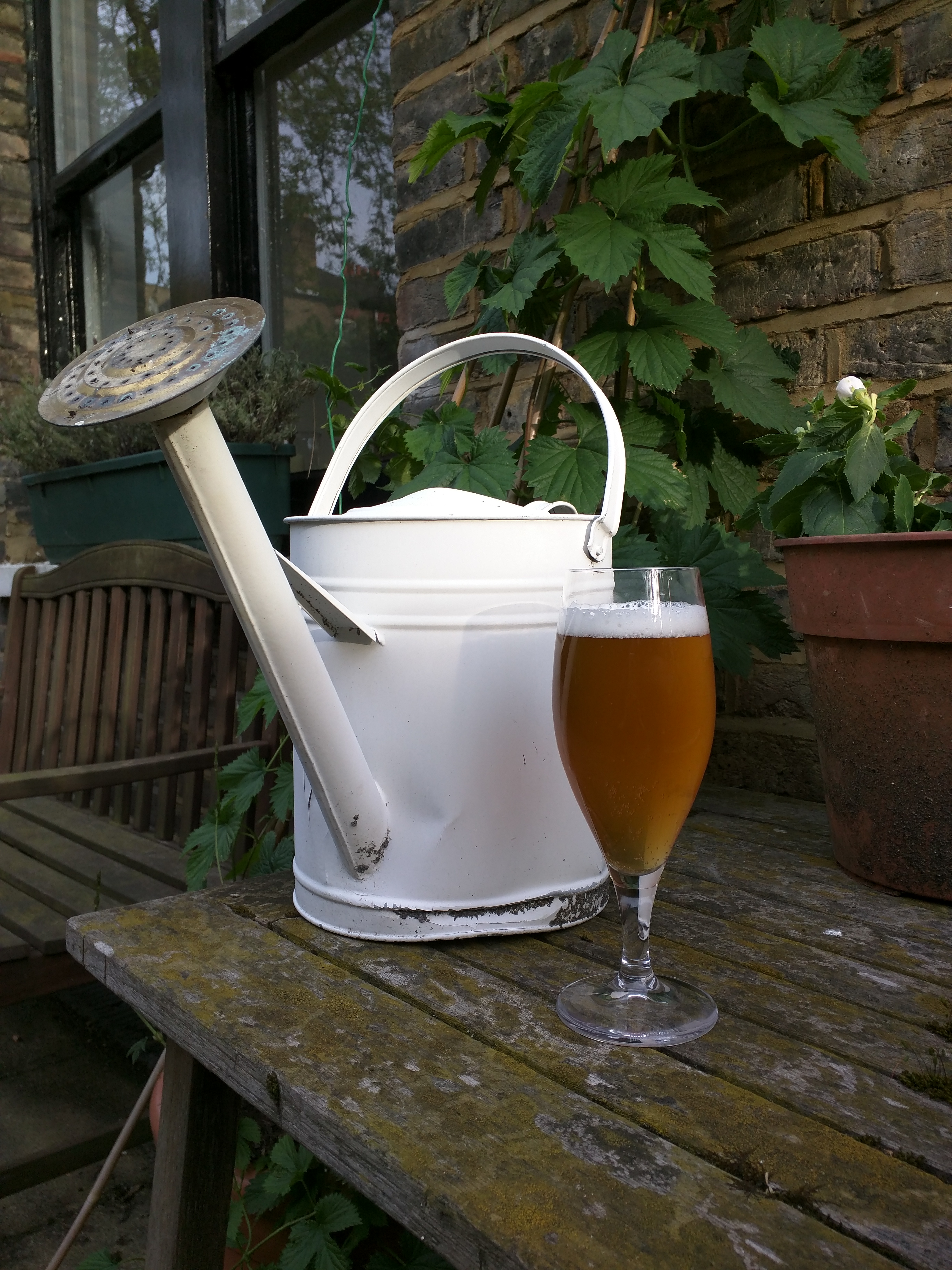 This year, I've changed a few things around. Pearl is now my go-to malt instead of Golden Promise. The hops are a combination of Citra and Amarillo. I know the former to be citusy, if in the tropical side, so I kept it in check with Amarillo, a hop that I know to be capable of producing chewy orange flavours, even if I haven't used it for a while.
The yeast was more off piste. After over a year of being a Wyeast devotee, I decided to give White Labs a spin. The obvious candidate was English Dry Ale yeast. Highly attenuative, slightly chalky, and, well, English.
The Fermentables
100% Pearl malt (4kg)
The Hops
10g Amarillo FWH
5g Citra FWH
10g Citra 0 mins
10g Amarillo 0 mins
10g Citra +10 mins
10g Amarillo +10 mins
10g Citra +20 mins
10g Amarillo +20 mins
10g Amarillo +30 mins
50g Amarillo Dry Hop on Day 3
The Yeast
White Labs Dry English Ale Yeast
The Sciencey Bits
1.045 OG (1.050 on the day)
28.94 L water (15 L mash, 13.94 L sparge)
Slightly less than 14 L bottled (supposed to be 18.4!)
1.012 FG for an ABV of 5%
How was it?
This is a light, English cask ale hiding in a bottle. The yeast gives a hard, Burtonesque, mineral profile, which is by itself interesting, refreshing, and dry (as advertised). It sort of steals the show though. I'm surprised that the amount of Citra – usually a showstopper itself – barely seems to register here. Part of me wonders whether my supply of it is growing a bit stale. The Amarillo is similarly a bit flat. I remember thinking as I scrunched up 50g of it to add as dry hops to the fermenter that they smelled of not very much – a bit dry and a bit lifeless. Bad crop maybe.
All in all, there's a slight hint of tangerine and bitter orange to RMBPA No. 2. It's not the orangefest I was hoping for – I have another hop lined up for no. 3 later this year – but it's very refreshing and – aside from some chill haze which I just can't seem to shake – probably my most professional beer to date.
Here's to very slow progress.