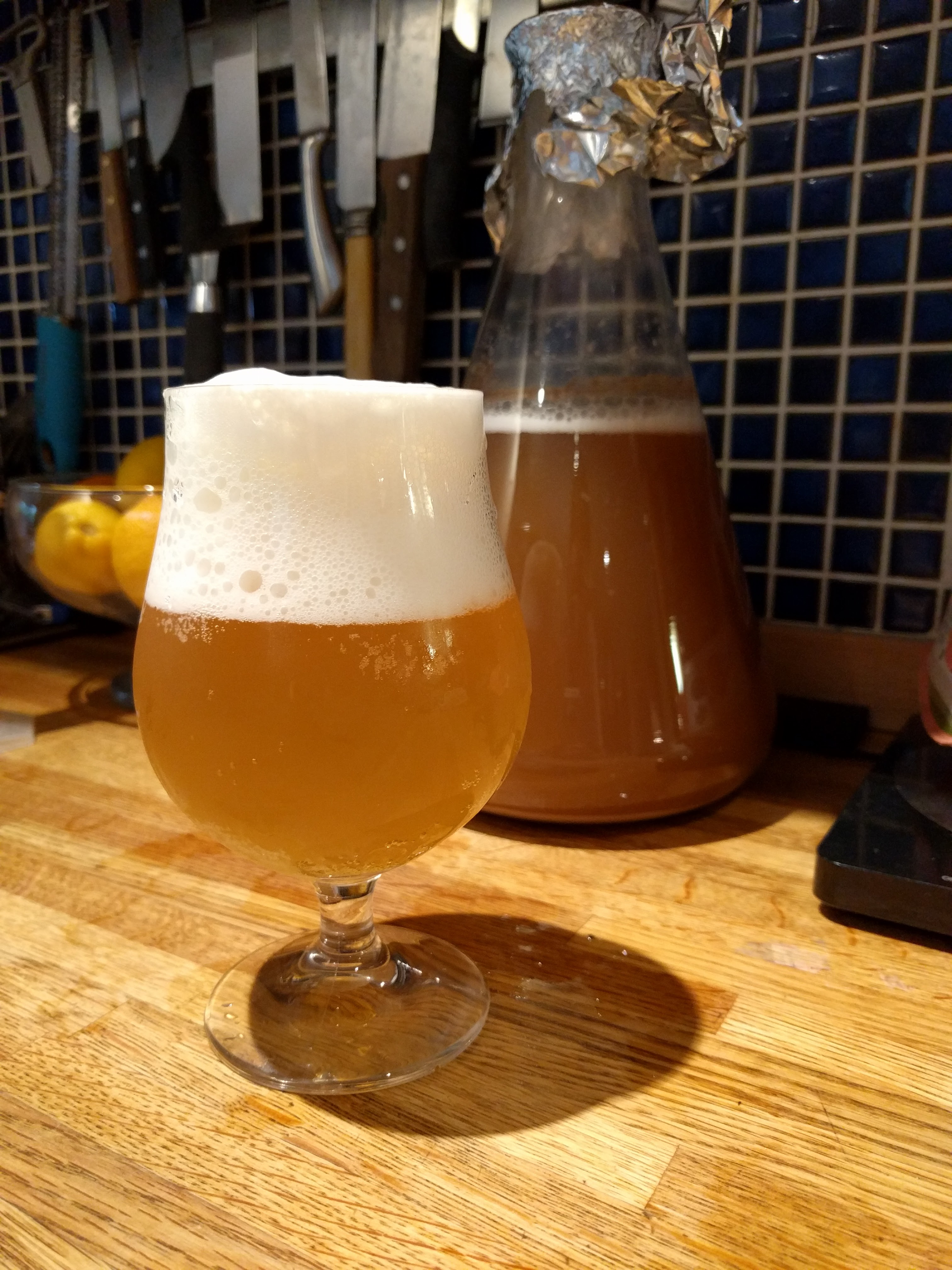 When it came time to recharge my pale ale supplies, I decided to go for a straightforward Mosaic single malt/single hop.
Recipe
6kg Golden Promise
50g Mosaic @ FWH
150g Mosaic @ Dry hop for 3 days
33 L water
Vermont Ale yeast
For some reason I decided a first wort hop charge would be sufficient for bittering purposes. It wasn't. I also decided not to bother with gelatin, which was an odd choice too.
Overall, it's a tad bland...