#43 Like a Duck to...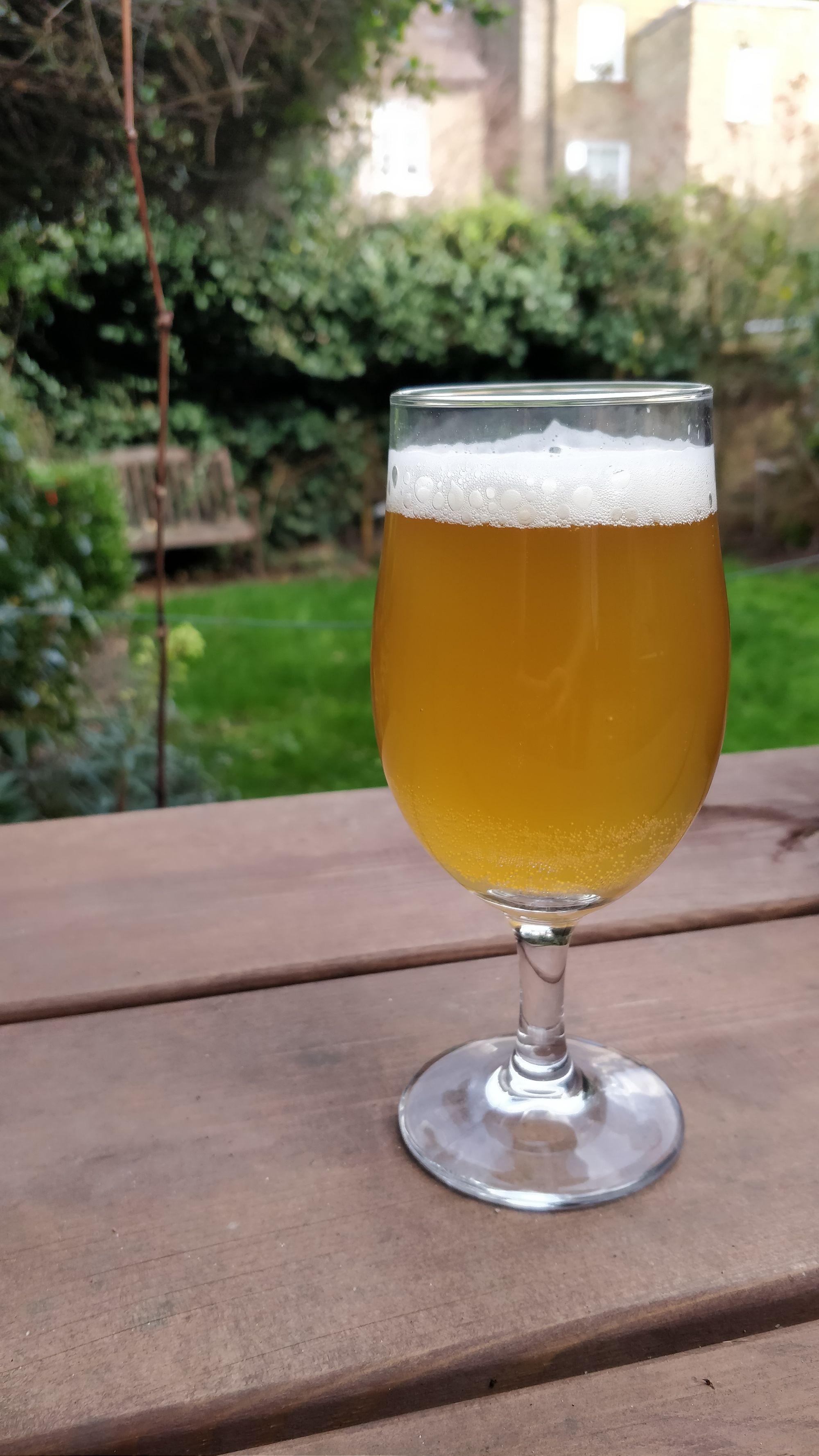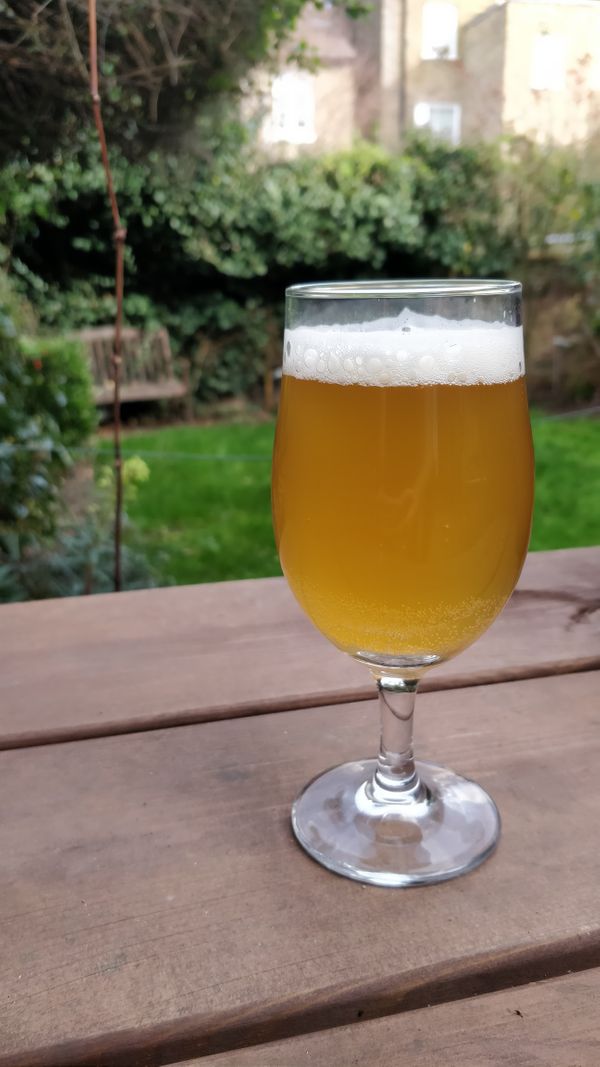 I've been getting pretty sick of my stuck sparge over the past couple of years, so I decided to change my mash tun manifold. I replaced the braided hose with two mesh "bazooka" filters.
3kg Pilsner
3kg Maris Otter
40g Citra @ 60 mins
15g Citra @ 15 mins
15g Citra @ 5 mins
70g Citra @ 0 mins for 30 mins
60g Citra dry hop 5 days
US-05
3.8g citric acid added to mash
2g gypsum added to mash
OG 1.055
FG 1.014
ABV 5.3%
I started with 15 L of mash water for 45 minutes and added 3.8g Citric acid an 2g gypsum to the mash. I brought 18.5 L water to boiling and added it to the mash tun for 5 mins. The new mash tun manifold worked like a dream – quick and easy. Perhaps a bit too easy if anything as I lost a bit of wort from splashes here and there. It flowed so quickly it was hard up keep up with. I collected 25.5 L of wort in just minutes. The boil was uneventful and I got 20 L exactly into the FV. I added 60g Citra on day 8 and kegged about 18 L on day 16.
The finished product is beautiful after a week in the keg. It's fruity, soft but with a kick off bitterness. This is exactly why I got into brewing.